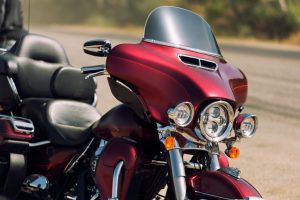 Are you looking to sell your metric motorcycle in California?
Without a doubt, Harley Davidson and Indian are popular American motorcycle brands. You can see riders driving these American icons all the time. However, there are many other brands that people desire. Many riders love bikes from the metric motorcycle category. You might be wondering what metric bikes are. Metric motorcycles refer to brands that rely on the metric measurements system such as kilograms and meters. Some popular main brands that fall into this category include:
Yamaha
Honda
Suzuki
Kawasaki
However, BMW and Ducati also can be classified as metric bikes. Especially in San Diego and Southern California! These brands have many models to choose from. As a result, people are always eager to buy them, especially if they are used. Right now they are in high demand, and with inflation and higher prices, cost matters! However, many owners wonder who buys metric motorcycles in California, and more importantly, who pays the most cash.  Finding the right buyer can be harder than you think. There are many obstacles to selling your used metric motorcycle. Fortunately, Sell Motorcycles for Cash will buy your used Honda and other metric motorcycles!
Sell Your Metric Bike for Cash
Trying to sell your metric motorcycle for cash can be a challenge. For the average motorcycle rider, you have to spend a lot of time to even attempt to sell your bike. First, you have to create a listing for your motorcycle including all the details of your bike. After posting your listing, you then have to sort through all the people interested in your bike. If you are lucky, you will avoid any creeps and weirdos. However, even if you find an interested buyer, it does not guarantee a sale. Buyers usually want to ride the motorcycle before they purchase it. As a result, you might have to take your bike to a neutral meeting place so they can check it out. Also, there is the negotiation process that can be tedious to do over and over.
You can skip all of this by getting a firm Quote From Sell Motorcycles for Cash. Our streamline buying model saves sellers time while giving them cash for metric motorcycles!