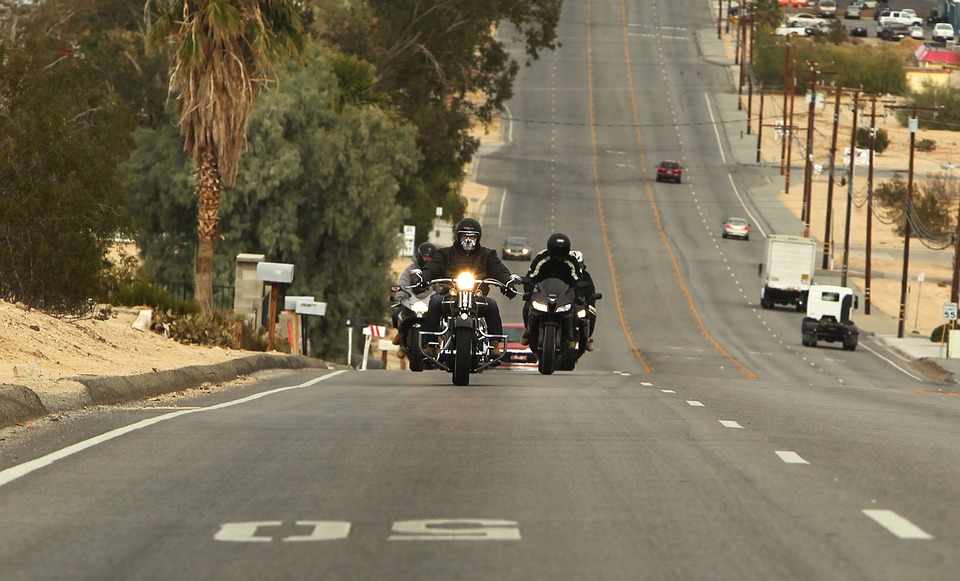 When riding in California, what do you need to know to drive safely and legally? Like every state, there are specific laws that you have to comply with in order to ride your motorcycle. California is no exception. So, what do California riders need to obtain a motorcycle license? Furthermore, what laws do motorcycle riders have to comply with?
Requirements for a Motorcycle License
Before you can even ride a motorcycle in California, you need a license. For those getting a motorcycle license in California, there are a few requirements that you need to meet before you can get one. First of all, you have to be at least 16 years old when you apply for your motorcycle license. In addition, if the motorcycle applicant is under 21, they must hold a learner's permit for a minimum of 6 months. Regardless of age, all motorcycle applicants need to take the California Motorcyclist Safety Program (CMSP). This includes passing a vision exam, passing a written exam, and providing a valid California driver's license or ID, and a thumbprint.
Seems simple enough! Once you get your license, you will be able to ride the roads on your motorcycle with no issue. However, let's go over the laws that you have to comply with.
Helmet and Safety Laws
Safety is always important! That is why California has helmet and safety laws that motorcycle riders. Helmets are required for all motorcycle riders and passengers, to reduce the risk of traumatic brain injury and fatalities. It is illegal to ride a motorcycle without a helmet, with a penalty of a year of probation and a fine of up to $250.
When it comes to passengers, there are no minimum age requirements. As a result, children are allowed to ride on a motorcycle. However, children are required to be 4'9″ (meaning they no longer need a child safety seat).
Riding Laws
In addition to safety laws, California riders have to obey some riding laws. Many motorcyclists participate in lane splitting and sharing. At the moment, California is the only state where it is legal to lane split. California motorcyclists are legally allowed to ride the white line as long as traffic is going significantly slower than the speed limit. In fact, cars blocking motorcycles from lane splitting is committing illegal action. However, it is illegal for cyclists to use the shoulder for lane splitting.
Selling Your Bike in California
When it comes to riding in California, this is what you need to know! If California riders follow these basic rules and regulations, motorcyclists can take advantage of the amazing roads and routes that the state has to offer. However, if you are deciding to retire your motorcycle, why not sell it for cash?
At Sell Motorcycles for Cash, we buy a variety of used motorcycles. Whether you are selling a Harley Davidson or metric bike, Sell Motorcycle for Cash wants your motorcycle and will give you cash! Just fill out our easy-to-use quote form and get the best offer around!