As we enter into the final quarter of the year we are shifting some of our focus on buying your motorcycles, ATVs, and UTVs in the state of California. As the weather cools down this fall and into winter, and as we head into the holiday season, we need to buy as many used motorcycles as we can. We are looking for all makes and models of motorcycles to buy from you for cash. We need to buy all of the metric bikes we possibly can get our hands on. You don't need a particular manufacturer to focus on either! We want all of your Honda's, Kawasaki's, Yamaha's, and Suzuki's. The same applies to your ATV's and UTV's. If you have a four-wheeler that you are interested in selling for cash, we are interested in buying it from you and we'll pay cash when we do.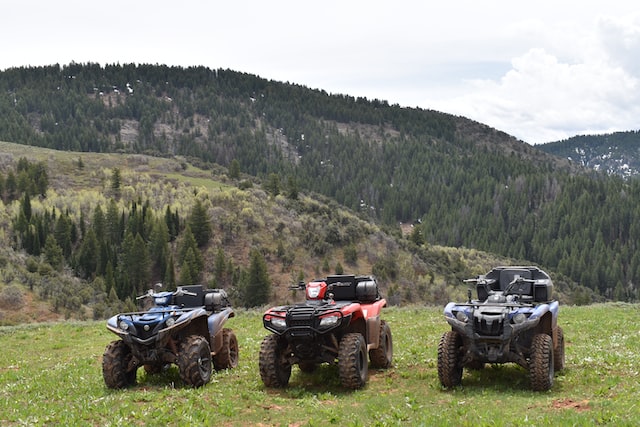 Easy for You To Sell To Us
We make it very easy for you to sell your machine to us. No need for you to go anywhere since we will come to you. You just need to let us know what you have by using our convenient online quote form. Fill in the requested information and submit your information to us. We'll get back to you right away with a cash offer. Once we reach an agreement on a price that works for both of us, we'll be on our way to pick up your bike or quad from you.
Reasonable Prices Paid For Everything We Buy
Our focus is on cleaner late-model used motorcycles and four-wheelers, but, let us know what you have, and let's see if we can work something out. We pay reasonable prices for everything we buy, and we take care of all of the necessary paperwork too.
Generate Cash In A Hurry
If you have a motorcycle or ATV that isn't getting much use anymore or if you simply need to generate some cash in a hurry, let us know right away, and let's make a deal. There isn't any easier way to get the cash in hand for any reason. This includes getting the cash you need for the upcoming holidays that you need. Work with us to sell your motorcycle or quad for cash anywhere from southern to northern California.
Sell your motorcycle or ATV in California through Sell Motorcycles for Cash today!