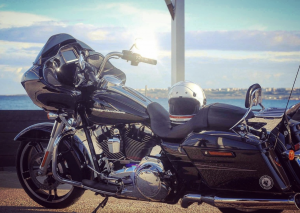 Are you looking to sell your motorcycle in Sacramento? Sacramento is well-known not only as the capital of California but also for having beautiful motorcycle trails alongside rivers and mountain ranges. It's a great place to ride and enjoy having a motorcycle. However, it is also a great place to sell a motorcycle thanks to the year-round mild climate and high demand. Whether you are looking to make some extra money this season or are saving up for a new bike, you should sell your motorcycle in Sacramento.
Reasons to Sell Your Motorcycle
There are several reasons why you should sell your motorcycle in Sacramento. Whether you just aren't riding it enough or are trying to get some money to put towards a new bike, here at Sell Motorcycles for Cash, we understand.
Sometimes, you just don't have the time to ride as much as you used to. Perhaps you have too many work responsibilities or family obligations that don't permit you to go on the long motorcycle ride you once enjoyed. Instead of leaving your motorcycle in your garage to gather dust, sell it and make some money!
Raise Money For a New Bike
By selling your current motorcycle, you can put the money towards a new and improved bike. Why settle for your current model when you have the option to purchase a newer model with better features? 
Take Advantage of the High Demand for Motorcycles
Motorcycles are in high demand in Sacramento due to having the ability to ride them all year. Unlike cities in colder climates, Sacramento offers moderate weather year round which allows motorcyclists to ride them comfortably all year. Therefore, motorcycles sell in Sacramento.
Sell Motorcycles for Cash
Regardless of your reasons for selling your motorcycle in Sacramento, we want to buy it from you. We are interested in purchasing all types of used motorcycles from any major brand from the year 2000 or newer. We make the selling process easy! Just fill out our free quote form and we will handle the rest. Contact Sell Motorcycles for Cash today to see what we can do for you!