Ahh, California–"The Golden State". Sure, Cali is famous for its Hollywood Movie Industry, however, this state is known for many other things, too (other than just fame). It is the home of the Golden Trout, the Golden Poppy and the Golden Gate Bridge. California's serene beauty is rather breathtaking. It has plenty of national parks and mountains, which is perfect for bikers to ride through. In fact, what better way to explore California than to admire its beautiful view on a motorcycle? This summer is all about trying new things. Why not get involved and enter into a motorcycle event to kick off your summer right?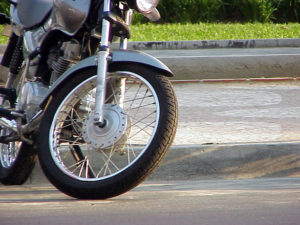 Get Your Motorcycle Involved This Summer
There are many motorcycle events going on this summer in California and nearby states, and here are a couple to start you off.
Beartooth Rally And Iron Horse Rodeo
This event will be held on Friday, July 14, 2017-Sunday, July 16, 2017 at 210 Broadway Ave, Red Lodge, MT. This rally and rodeo will take place for a whole 12 hours (12 a.m.-12 a.m.) and will include:
Street dances
Bands
Vendors
Camping
A golf tournament
There will be plenty of things to keep you busy, so if you're interested in attending, please call 406.425.3451 for more information.
Ladies, we didn't forget about you either…
Women's Sportbike Rally
This event will be held on Friday, July 14, 2017-Sunday, July 16, 2017, at the lodge at Big Bear Lake, CA (40650 Village Dr. Big Bear Lake, CA 92315). This motorcycle rally will involve:
Beautiful scenery
Twisty roads
Performance riding
If you are interested in joining the sportbike world, then please contact Brittany Morrow (director of the Women's Sportbike Rally) at [email protected]
Cash for Motorcycles in California
So you went to the rallies and saw all those cool bikes. Are you now thinking about upgrading? Or, maybe you've just had enough and are ready to sell your motorcycle for cash. We are more than happy to take your motorcycle in California off of your hands. The process is quite easy. After filling out our quote form, we will contact you. So, why wait? Get the cash you need to upgrade or move on!