Keepin' it Classy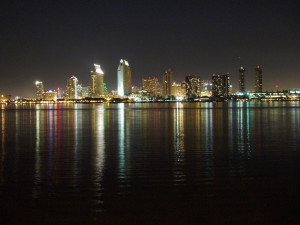 Hello warm and beautiful San Diego! We know that you love your tacos and beaches, believe us.. we're all jealous. We know about your remote riding routes on 78 and 79 to Julian and old highway 80. The amazing food, the California burritos, and the best part? The best riding weather all year round. Knowing that your bike doesn't have to sit in storage for part of the year must feel pretty good. But with more travel time, means more wear and tear on your bike. How is the old bike doing? Need an upgrade? Or maybe some cash for repairs? Then look no further!
If you have an old bike lying around, or want to make an upgrade to a new ride, we can help. We want to turn that old bike into cold hard cash, with little to no commitment. We take care of everything, the pick up, getting it ready for travel, and everything else you could think of. All you have to worry about is how you're going to spend the money you get from your bike.
All you have to do is go to our fee online form, fill it out, tell us about your bike, and we'll come back with a quote for you. No down payment needed, no credit card information, nothing. It's free, and easy to use. We just want to make this as hassle free as possible so you can worry about better things.
Click here to go to our free online quote form.
Keep it classy San Diego!