Sell Your Motorcycle for Quick Cash!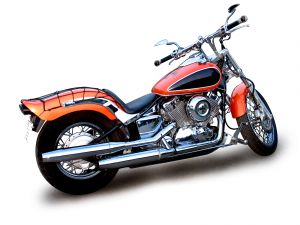 Do you own multiple motorcycles? Do you own a old bike you no longer ride? To get quick cash, it is very simple, sell your used motorcycle to Sell My Motorcycle For Cash! Why let your old bike sit around and collect dust in some dingy storage facility or garage? Sell your bike to us and get the cash you deserve for your bike.
At Sell My Motorcycle For Cash buy all types of motorcycles, such as cruisers, street bikes, dirt bikes and more. We are also looking for the top names like Honda, Suzuki, Yamaha, Harley Davidson and more. Here are some great tips to help you sell your bike, know your bike. By understanding the benefits and features and being able to explain them helps drive the value of your bike.
Another tip is to have everything you need ready, such as documentation for example, title, registration or maintenance receipts. Knowing these things will help the process of selling your bike for cash go faster. The first step is to give us a call at 1-858-225-2944 or use our free quote form. From there we will contact you with a fair price. Once the price is agreed upon, we will arrange pick up and cut you a check, just that easy! So get the cash you deserve today and give Sell My Motorcycle for Cash a call today!