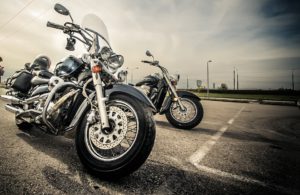 Are you in or around Los Angeles, searching for a place to sell or trade your bike for a better one? Look no further! At Sell Motorcycles For Cash, we understand your goals and aspire to help you reach them to your utmost satisfaction, whether it be to sell your bike or to buy a new bike.
Ready to Celebrate?
Are you excited for Fourth of July? Get your bike out and celebrate! Go let loose at one of the many motorcycle and biker events in your local area! These events range from outdoor barbeques to intense charitable races.
Owning a bike in Los Angeles is amazing! We have year-round warm weather and clear roads. I cannot imagine owning a bike elsewhere! Unfortunately, in today's poor economy, some people cannot afford to maintain a bike's condition. That's where Sell Motorcycles For Cash come into play! They're one of the largest wholesalers in the United States motorbike industry and have been for the past quarter-century and will continue to be for the next quarter-century.
Want to Sell Your Bike And Get Cash For Motorcycles?
Sell Motorcycles For Cash offers the best value for your used motorcycles and bikes. We pay motorbike owners a fair price for their vehicles due to wanting to relieve the financial pressures we also can relate to. Also, we understand how hard it can be to sell your motorcycle so we make it as easy as possible. For example, here at Sell Motorcycles For Cash, we will pay in advance payments and we will travel any distance to distribute or obtain the vehicles from you.
Too busy to take time off to sell your vehicle? No problem! Our motorcycle experts will pick up your bike anywhere in the United States! Your home, workplace, and anywhere else that is the most convenient for you. So what are you waiting for? Collect the cash for your motorcycle! Contact us today to get your free quote!